http://www.independent.co.uk/helpahungrychild/food-banks-christmas-hackney-london-uk-run-dry-trussell-trust-demand-high-help-a-hungry-child-a8092711.html
Food banks could run dry this Christmas as demand soars.
This is the United Kingdom in the first quarter of the 21st Century.This is the United Kingdom where zero hour contracts, cuts in benefits and delays in payments, low pay and below living wage or salaries, increased mortgage payments and rents, ever increasing costs of fuel for heating, cooking and lighting are driving people into poverty. It is not only benefit claimants who are being forced to turn to the Foodbank and other charities in order to feed themselves and their families. Increasing numbers of working people now resort to regular referrals and visits to the local Foodbank in order to provide some sort of meal for their families.We have all seen the reports and perhaps some of us have first hand knowledge, of situations where nurses and other NHS staff have become regular users of the Foodbank charities. The obscenity of this scandal is compounded by the fact that many of these nurses are in fact working two or sometimes even three shifts in order to boost their meagre insufficient earnings.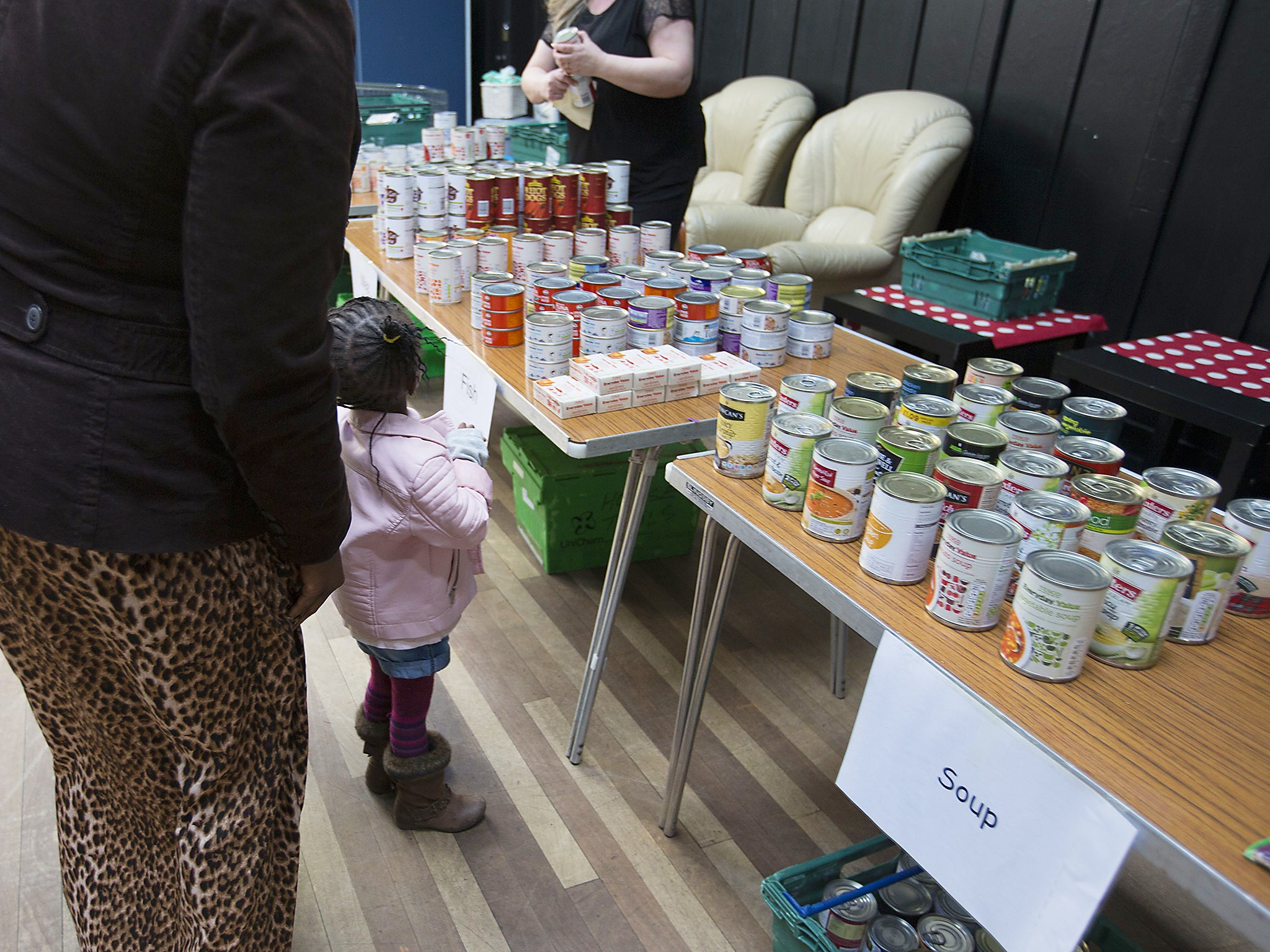 This is the United Kingdom, where newspaper comments sections are full of ignorant, obscene and selfish contributions to the effect that people who resort to Foodbanks have only themselves to blame as they are more concerned with smoking, drinking, drug taking, and their 57inch plasma televisions
Sometimes, more and more frequently unfortunately, we should feel ashamed to be British. Perhaps not as repugnant, but certainly as divisive and loathsome as many comments in the media, many predominately conservative Members of Parliament have given tacit support to this vile and reprehensible judgement of those where circumstances have inflicted hardship and poverty on our fellow citizens. Rupert Charles Ponsonby, Dominic Rabb, David Gauke, Jacob Rees-Mogg, Nadhim Zahawi, Iain Duncan-Smith and others have at some time over the years have made comments to the effect that those who use Foodbanks should plan their finances better, spend less time in pubs and restaurants, give up their expensive cars and televisions or some other combination of snide remarks which only demonstrate how divorced from reality they actually are but still seek to curry favour from the
bigoted and ignorant sections of the British public.
The crisis for over one million people resorting to Food Banks and other charities is here now. It is widely predicted that the figure of one million will grow significantly over the course of this winter.
The scandal of poverty within our society is a stigma which we all bear. For as long as we allow these attitudes to continue and as long as we allow our elected representatives to tacitly endorse the circumstances which encourage and perpetuate this degradation, so will the growth of demand for Foodbank and other such charities continue to expand.
We can and must reverse this outrageous blight on our society,